SHIPPING SKULLS at Skullery Skull Cleaning Service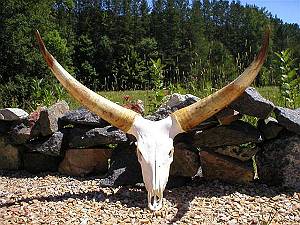 Skull does not need to be prepped, I can do that as a service to you at no extra charge.
Tip to remember: The fresher the skull, the better the end result. Take seasonal weather temperatures into consideration when shipping your skull. In Wisconsin in winter you maybe able to ship the skull fresh ONLY if packaged properly.

1 Put skull into two plastic bags, each one tied separately and securely, completely shut.

2 Wrap the skull with toweling or newspaper to absorb any fluids.

3 Freeze the skull

4 Pack in strong cardboard box with packing material

5 Put your name, address, phone, email and full payment with return shipping inside box in a clear, sealed plastic bag. Also include any special instructions for your skull.

6 Call me before you ship. 715-769-3172

7 Always ship early in the week so the skull gets to me before the weekend and doesn't end up rotting in a warehouse somewhere over the weekend.

8 Ship fed ex (preferred), u.p.s., u.s.p.s., or Spee-Dee.

9 I am not responsible for lost or damaged skulls.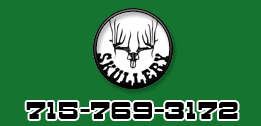 Jeff Gustafson
W9169 Gustafson Road
Butternut, Wi. 54514
skullery77@hotmail.com

---